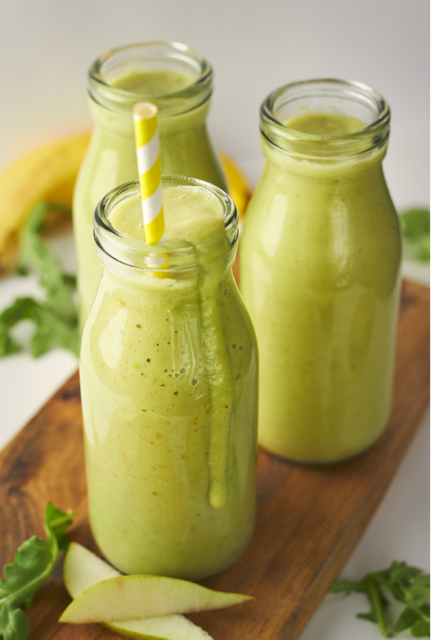 Ingredients:
2 organic pears
2 organic bananas
2 spoons Bee's Natural 24/7 Love Wild Flower Honey
2 spoons of organic flaxseed powder
13 almonds
Instructions:
Cut the pears and bananas into slices.
Add the ingredients and honey plus a cup of filtered water into the blender.

Honey By http://www.beesnatural247love.com
Blend until all ingredients are smooth and serve.
Servings:
Two large cups or four cups!
Benefits:
Who knew that the humble banana offered so many beauty benefits for skin? It's rich in powerful anti-oxidants, phytochemicals, and moisture. This fruit will nourish and revitalize dry skin as well as smoothen rough and aging skin.

Pears are a good source of dietary fiber and also contain levels of copper and vitamins C and K. Antioxidants in pears help promote cardiovascular and colon health and protects against age-related macular degeneration. Some studies suggest that pears might be a good fruit to eat to help protect against post menopausal breast cancer.

Author:
Melinda Bey
Aromaoilganics
Google: Aromaoilganics
Twitter: @Aromaoilganics